Bellota 100% Iberian ham
Approximately 2.7 kilos of perfectly sliced ​​ham, from a 100% Iberian breed pig fed with acorns, lasts the montanera, which has been cared for and cured to its optimum point. The machine-cut and vacuum-packed ham is packed in a travel or gift case, made to enjoy and take advantage of the maximum performance of a piece, in this case 100% Iberico Bellota Ham. If you do not master the techniques of cutting ham, ask for it already cut and it will allow you to enjoy without worries, the best product sliced ​​in individual sachets, ready to open and taste.
It does not contain substances or ingredients that cause allergies. • Possible presence of traces of LACTOSE.
Iberian pork ham, salt, dextrose, antioxidant E-331, preservatives E-252 and E-250.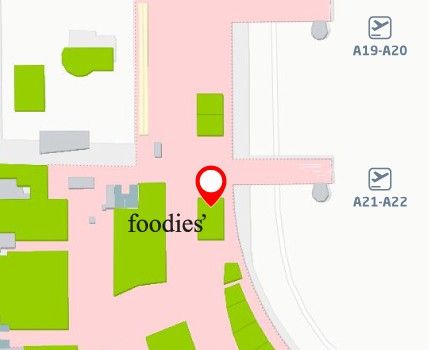 Collection point
This shop is located after the security checkpoint