Amazonia Gin
Hendrick's Amazonia Gin is an exotic Global Travel Retail exclusive limited release from Ms Lesley Gracie's Cabinet of Curiosities at the Hendrick's Gin Palace. This bright, tropical take on Hendrick's is based on memories of Ms Gracie's audacious adventures in the Amazon with one of the world's most distinguished explorers, Mr Charles Brewer-Carías. For every bottle of Hendrick's Amazonia Gin purchased, one tree will be planted in the Amazon by One Tree Planted, a non-profit organisation that Hendrick's has partnered with, which is committed to supporting the reforestation of the Amazon.
Country of Origin: United Kingdom
Region of Origin: United Kingdom
Type: White
Alcohol by Volume: 43.4%
Tasting Notes - Nose: Hendricks' Amazonia Gin is a bright and tropical gin. The liquid not only accentuates the existing cucumber and rose elements of Hendrick's Gin, but also reveals tropical flavours inspired by the native Amazon flora. NOSE: The unmistakable Hendrick's house style complimented by memories of the tropical majesty of the jungles she explored.
Tasting Notes - Palate: The bright tropical flavour characteristic of the native jungle flora, blending to perfection with the undeniable Hendrick's signature rose whisper.
Flavour: Exotic fruits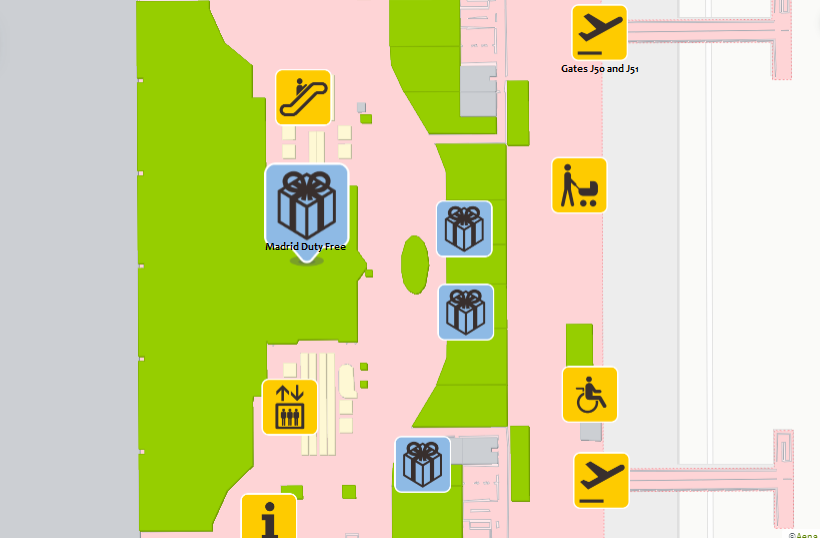 Collection point
Adolfo Suárez Madrid-Barajas - T4
Terminal 4, Floor 1, Departures/Arrivals (Gates H, J)
See collection point
This shop is located after the security checkpoint