Mascara Lash Clash 01
Added to your bag
Please give us your flight information
Warning
Orders must be placed at least 24 hours before your flight
WHAT IT IS Meet Lash Clash, YSL Beauty's new game-changing mascara. A clash of massive volume and overnoir couture black finish. Designed with a patent-pending volume-expert formula and a patent-pending brush to build shockingly oversized impact, Lash Clash speaks to an empowered and unapologetic generation that's unafraid to clash for unity. We're talking: +200% VOLUME 24-HOUR WEAR OVERNOIR COUTURE BLACK FINISH WHAT ELSE YOU NEED TO KNOW Lash Clash's patent-pending formula takes volume and dark pigments over the edge with innovative texture agents, hyper-black pigments, and smudge-resistant boosters. The thickest mascara texture ever formulated in our labs features a cutting-edge ingredients cocktail to unleash louder volume with unapologetically intense color. An innovative cocktail of oil-in-water wax, complex film forming polymers, and wear boosters, Lash Clash's thick yet creamy and adherent texture thickens lashes instantly layer by layer. Adding up to +200% more volume in only five strokes, building a shockingly oversized impact. With this 24-hour wear formula, the effect will last wherever the day takes you. Sourced from YSL Beauty's Ourika Community Gardens, Lash Clash's fragrance-free formula is enriched with Iris Florentina extract that stimulates and protects the synthesis of dermaproteins day after day, helping lashes stay ever so-supple, soft to the touch and healthy.
Colour: #000000, Black
Brand Colour: 1
Type of Make-up: Mascaras
Finish: Natural
How to Apply: Get the full lash clash look with the 5 ways od massive volume: sweep lift zig-zag up flick zig-zag down.
Waterproof: No
Benefits: Volumizing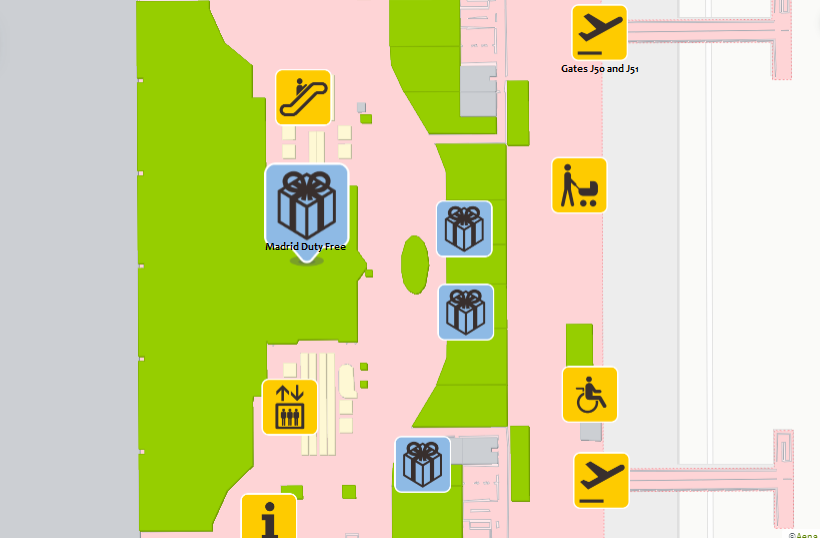 Collection point
Adolfo Suárez Madrid-Barajas - T4
Terminal 4, Floor 1, Departures/Arrivals (Gates H, J)
See collection point
This shop is located after the security checkpoint