Small Batch Blend
Added to your bag
Please give us your flight information
Warning
Orders must be placed at least 24 hours before your flight
A national symbol of China, both at home and abroad, Moutai, produced exclusively by Kweichow Moutai Co., Ltd., has a rich and storied heritage which dates back over 2,000 years to the time of Emperor Han Wu. In 1949 it was chosen by Zhou Enlai to commemorate the founding of the People's Republic of China and it has been the National Liquor served at all state banquets ever since. To this day, Kweichow Moutai is frequently offered as an official state gift. A white spirit, Moutai can only be produced in the village of Moutai in southwestern Guizhou province. Indeed, in 2001 it was declared the first controlled appellation of origin in China. The unique and protected environment around Moutai village and the strict respect of traditional production methods using local sorghum, wheat and water ensures superior product quality. Kweichow Moutai, considered to be one of the world's finest spirits, is the result of a meticulous five-year long production and ageing process during which the spirit slowly develops its fine, round and elegant soy aromas, with a full aftertaste and great aromatic persistence. Kweichow Moutai Small Batch Blend is carefully blended by a team of master blenders from among the finest individual batches to ensure a perfect harmony of taste and aromas. Small Batch Blend is a duty-free exclusive which offers regular Moutai drinkers an opportunity to upgrade to a premium blend. It is not sold in China and only produced in strictly limited quantities, making it rare, unique and ideal as a prestigious gift that is sure to honor and delight the recipient. Kweichow Moutai Co. Ltd. is the only authorized producer of this controlled appellation product.
Country of Origin: China
Type: White
Alcohol by Volume: 53%
Flavour: Herbs
How to Enjoy Best: Shots.
Awards: Gold Medal - World Spirits Award 2018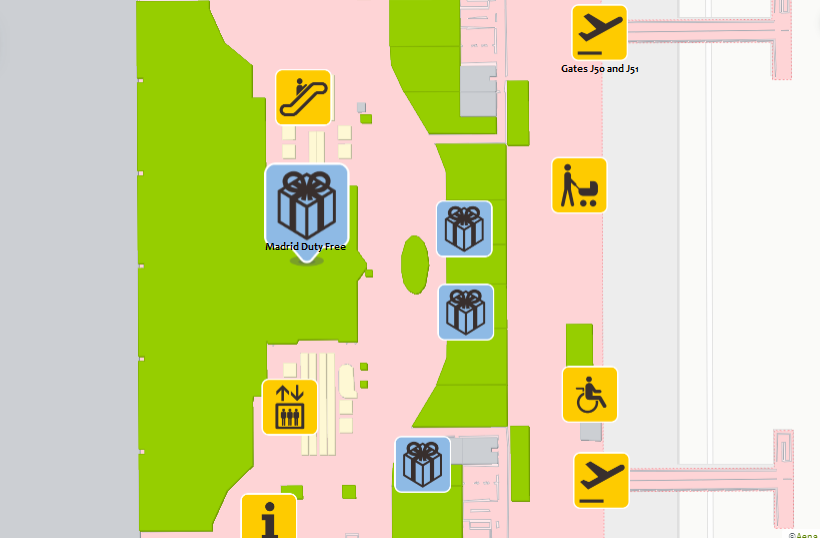 Collection point
Adolfo Suárez Madrid-Barajas - T4
Terminal 4, Floor 1, Departures/Arrivals (Gates H, J)
See collection point
This shop is located after the security checkpoint