Spiced Rum
Added to your bag
Please give us your flight information
Warning
Orders must be placed at least 24 hours before your flight
The original. The icon. It's Captain Morgan Original Spiced Gold Rum, flavoured with the taste of vanilla, other natural flavours and spice for an irresistibly sweet yet subtly spiced taste. Versatility is its speciality. Make it hot, make it cold, make it sweet, make it fruity or even make it creamy. Delicious possibilities are there for the making. Flavoured with the taste of vanilla and spice. It's made to mix. Lemonade, ginger ale, fresh orange, grapefruit, pineapple juice... you name it, it'll mingle with it. Why not try a Captain & Lemonade - that oh-so-amazing duo. Captain Morgan drinks mix even better with food. If there's a better spirit drink for getting your friends around and ordering a pizza, we're yet to find it.Make It your own. Fill up the ice tray. Then, make it up as you go along. There's a delicious world of possibilities out there - just waiting to be enjoyed.
Country of Origin: United Kingdom
Type: Brown
Alcohol by Volume: 35%
Tasting Notes - Nose: The enjoyment starts with rich vanilla, brown sugar and spices on the tongue and the roof of your mouth; all combining in one big, beautiful balancing act. Then, just when you thought you've reached peak delicious, something else arrives - just a hint of oak. Oooh oak... is that even a flavour?
Flavour: Sweet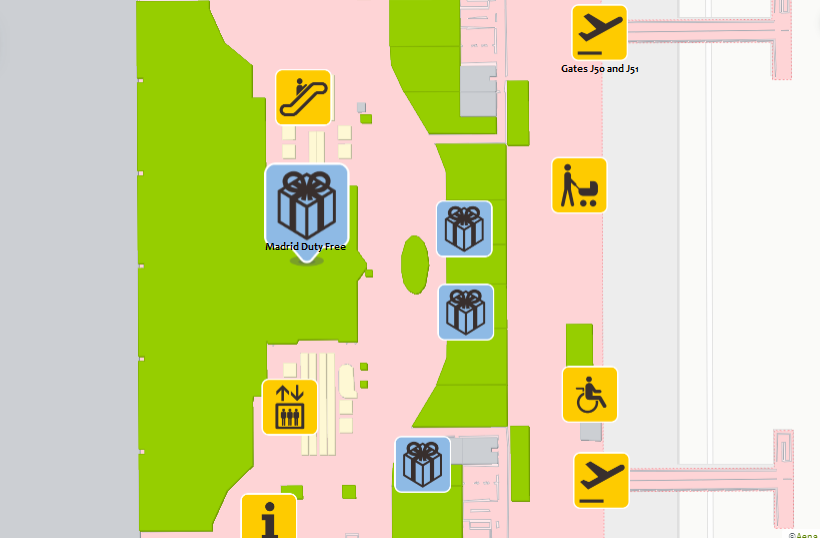 Collection point
Adolfo Suárez Madrid-Barajas - T4
Terminal 4, Floor 1, Departures/Arrivals (Gates H, J)
See collection point
This shop is located after the security checkpoint