Vintage 2012
Added to your bag
Please give us your flight information
Warning
Orders must be placed at least 24 hours before your flight
Please note, the image shown may not be representative of the stated vintage. Dom Pérignon is vintage champagne only. Each Vintage wine is created from the finest grapes grown in one single year. Reinventing itself by interpreting the unique character of the seasons. Daring not to release a Vintage if the harvest does not meet its ideal. After at least eight years of elaboration in the cellars, the wine then embodies the perfect balance of Dom Pérignon, its greatest promise. This is Dom Pérignon Vintage, the Plénitude of harmony. New Vintage 2012. The seasons: The year began with unfavorable conditions that lasted for some time. A harsh winter was followed by a mild and rainy spring. Flowering turned out to be difficult, and the threat of mildew was high. Storms in July raised fears for grapes' health. August, however, was perfect. Weather was uninterrupted hot and dry, right up to the harvest, with the unfortunate exception of a hailstorm on September 4 in Hautvillers, Verzenay and Chouilly. The harvest began on September 12 in idyllic conditions. The fruit was magnificently mature and flawlessly healthy. The Pinot Noir grapes had surprisingly little colour.
Country of Origin: France
Region of Origin: Champagne
Appellation: Champagne
Type: White
Alcohol by Volume: 12.5%
Tasting Notes - Nose: The opening bouquet is complex and luminous, a mingling of white flowers, citrus and stone fruit. The overall effect is enhanced by the freshness of aniseed and crushed mint. The final aromas offered by the wine are starting to show spicy, woody and roasted notes.
Tasting Notes - Palate: On the palate, the wine's opulence – contained and succulent, round at heart – reveals itself in the mouth." The envelope slides and stretches, and the wine becomes more complex and edgy, silkier than it is creamy. "The whole eventually melts into an exquisite bitterness tinged with the briny taste of the sea.
Flavour: Floral
How to Enjoy Best: Neat.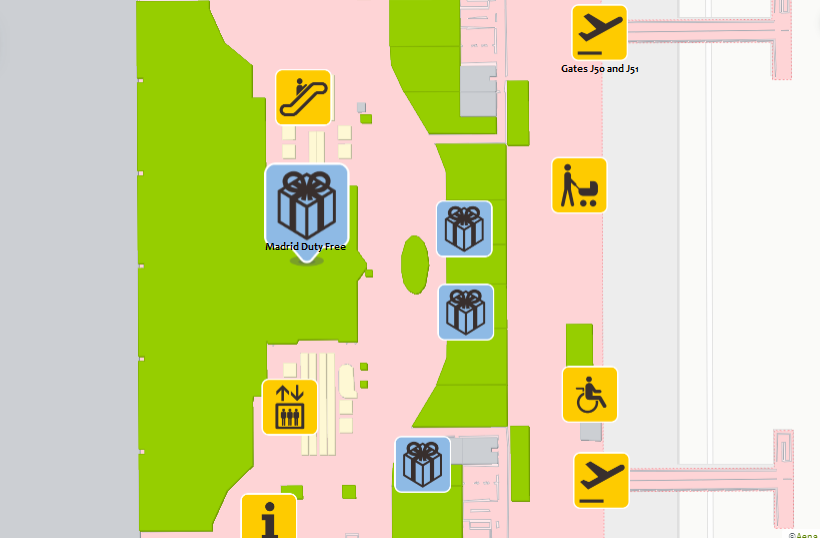 Collection point
Adolfo Suárez Madrid-Barajas - T4
Terminal 4, Floor 1, Departures/Arrivals (Gates H, J)
See collection point
This shop is located after the security checkpoint