XR 21 Year Old
Added to your bag
Please give us your flight information
Warning
Orders must be placed at least 24 hours before your flight
John Walker & Sons XR 21 is meticulously crafted from rare whiskies 21 years in the waiting, using a rare three-stage process usually reserved for only the finest and most expensive whiskies. XR21 is smooth, creamy and indulgent, the perfect choice for sharing at important moments with those you want to impress. Taste the exceptional whiskies that have been nurtured to perfection for more than 21 years specifically for this blend. Enjoy the rare character of whiskies, slowly matured for over two decades, from the iconic whisky-producing regions of Scotland. Smooth and creamy - luscious rich fruits, with sweet vanilla and intense toffee and a sweet, warming smoke finish. Best enjoyed neat at room temperature, accompanied by a highball glass of freshly siphoned soda water. Alexander Walker II was a master blender like his father and his grandfather before him, who devoted his life to making exceptional whiskies. In 1920, he received a knighthood from King George V for his services to the nation. John Walker & Sons XR 21 was created to honour this very special occasion. Inspired by Sir Alexander's own hand-written notes, it is blended from the exclusive Johnnie Walker reserve of rare whiskies, all of which have been matured for a full 21 years. What's your Drink IQ? Test your
Country of Origin: United Kingdom
Region of Origin: Blended
Type: Brown
Whisky Style: Fruity & Spicy
Alcohol by Volume: 40%
Age: 21
Tasting Notes - Nose: Spiced apple, smoky oak and a little toasted brioche.
Tasting Notes - Palate: Herbal as it opens. This gives way to orange and lemon peels by the bucket-load, followed by another kick of smoky malt.
Tasting Notes - Finish: Wafts of Sherry-soaked raisins last and last.
Flavour: Red fruits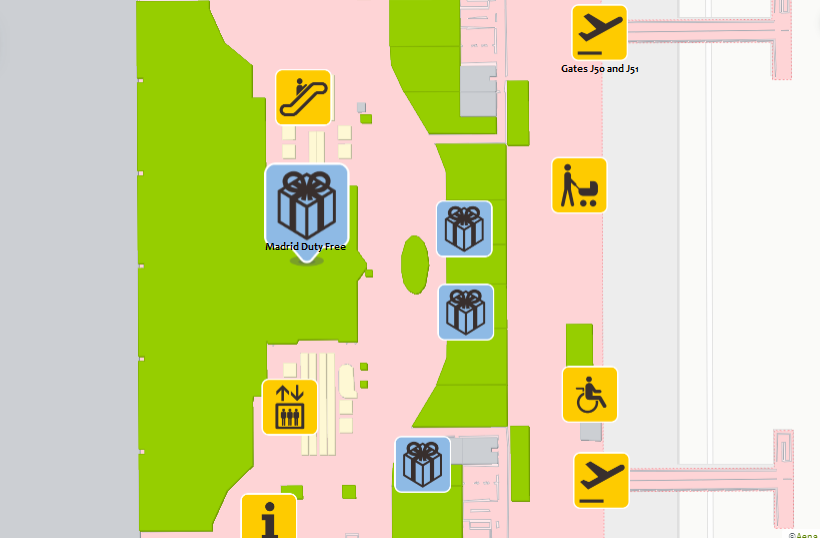 Collection point
Adolfo Suárez Madrid-Barajas - T4
Terminal 4, Floor 1, Departures/Arrivals (Gates H, J)
See collection point
This shop is located after the security checkpoint