Yellow Label
Added to your bag
Please give us your flight information
Warning
Orders must be placed at least 24 hours before your flight
Veuve Clicquot Yellow Label is the symbol of the House's art of blending, it defines the House style through a perfect balance of strength, aromatic intensity, freshness, and silkiness. Created in 1877, more than 140 years ago, the iconic yellow label – now one of the most recognizable colors in Champagne - continues to represent both the House's heritage and its daring audacity. The Brut Yellow Label reflects the superb vineyards owned by the House, as well as its consistent style. The predominance of Pinot Noir provides the structure that is so typically Clicquot, while a touch of Pinot Meunier rounds out the blend. Chardonnay adds the elegance and finesse that is essential in a perfectly balanced wine.
Country of Origin: France
Region of Origin: Champagne
Appellation: Champagne
Type: White
Alcohol by Volume: 12%
Tasting Notes - Nose: It is so pleasing to the nose: initially reminiscent of yellow and white fruits, then of vanilla and later of brioche. Note the fine balance between the fruity aromas coming from the grape varieties and the toasty aromas, result of the three years of bottle aging.
Tasting Notes - Palate: The first sip delivers all the freshness and strength so typical of Veuve Clicquot Yellow Label with a symphony of fruit tastes following (pear, lemon). The lingering aromas echo and re-echo, with each fruit or almond notes distinct.
Tasting Notes - Finish: The elegant maturaty lasts until the very end.
Flavour: Yellow fruits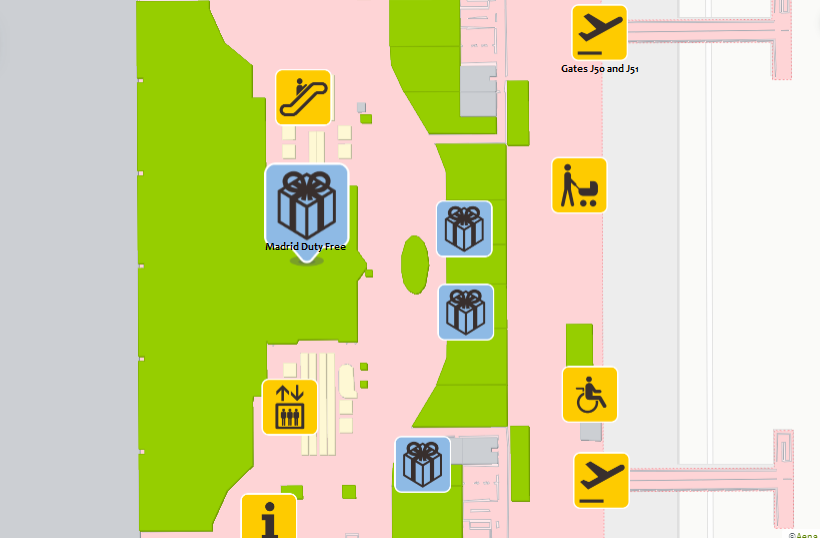 Collection point
Adolfo Suárez Madrid-Barajas - T4
Terminal 4, Floor 1, Departures/Arrivals (Gates H, J)
See collection point
This shop is located after the security checkpoint